Founded in 1971, The Children's Center of the Upper Valley provides high quality childcare for working families in the Upper Valley. We care for children from six weeks of age until kindergarten from 6:30am-6pm Monday through Friday in a health-promoting, educationally stimulating and safe environment.
CCUV focuses on the cognitive, academic, social, emotional, behavioral and physical development of the children in our care. We provide all our children with nutritious meals – breakfast, lunch, and snacks – everyday. We are staffed with well-trained, caring childcare professionals, many of whom have been with CCUV for 10+ years.  CCUV is fortunate to have a dedicated Board of Directors composed of seasoned professionals with a wide range of expertise.
We have one classroom for infants aged 6 weeks – 12 months, featuring safe and nurturing spaces for tummy time, crawling and walking exploration.
Read more >
We have two toddler classrooms serving children 12 months – 3 years of age, providing age-appropriate play and exploration. 
Read more >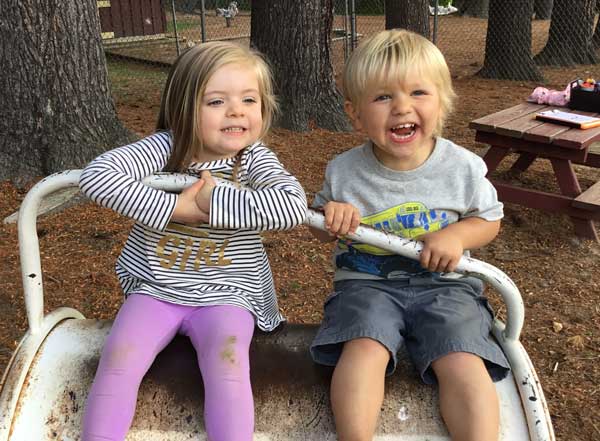 Our two preschool classrooms for children 3-5 years old are designed to help children with social skills, peer interaction, self-regulation and the ability to explore and learn.  Read more >
We serve child-friendly, nutritious breakfast, lunch and snacks to the children of our center, included in the price of tuition.
Read more >
Providing quality child care in a secure, healthy environment which promotes growth and learning.
Read more >